TICKET PERSONALIZATION App
Digital Event Ticket Personalization
We bring digital event ticketing to a new level.
A one-4-all solution to keep original ticket prices and raise security at the event location.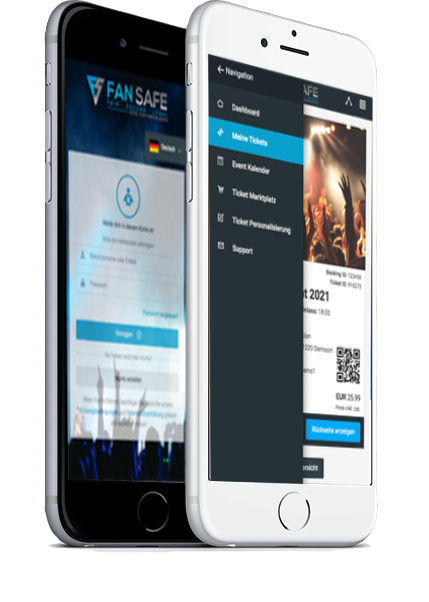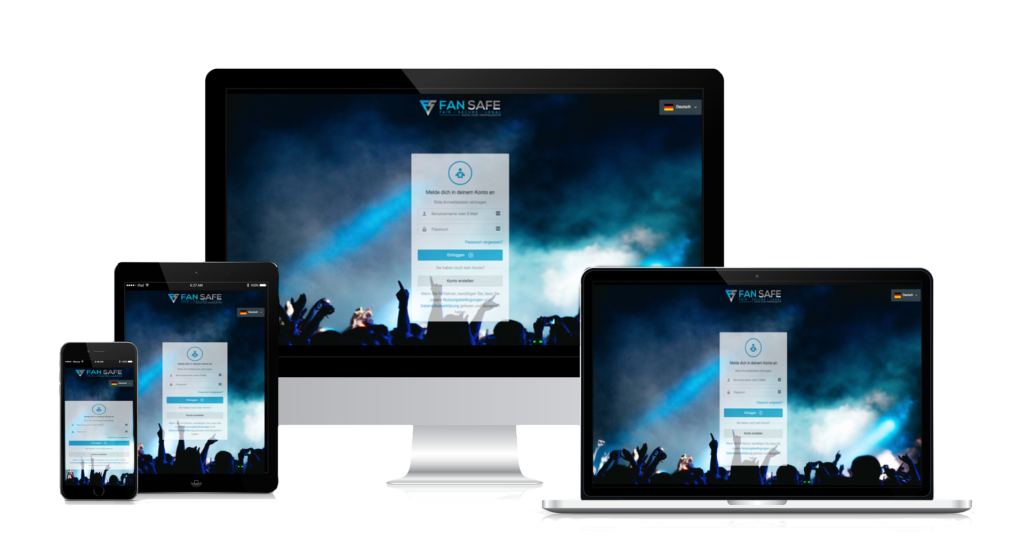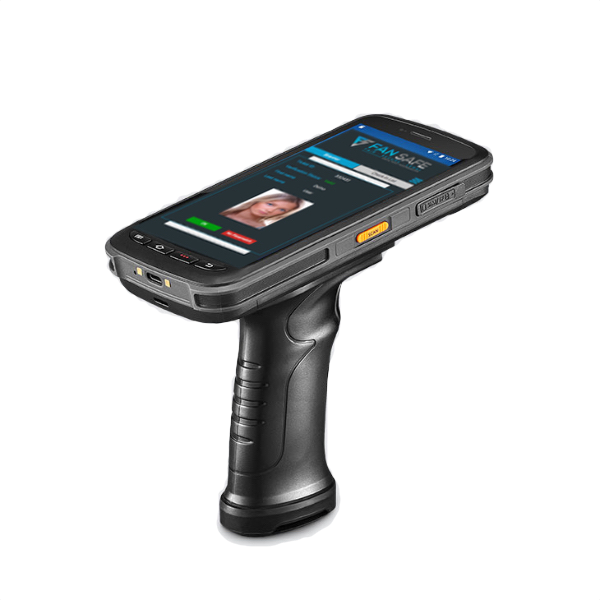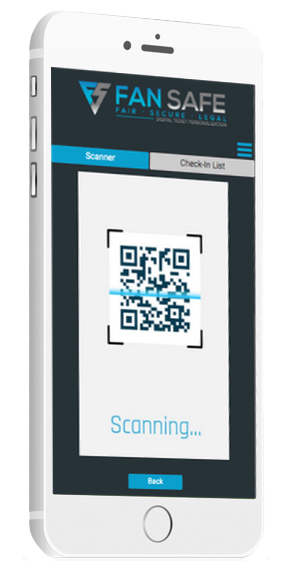 As a first step, the ticket shop is connected with FanSafe. We use a highly secure, standardized interface for data import. The import is individually and flexibly adapted to the architecture of our customers' ticket shops.
Tickets will be sold, as usual, through your own ticket shop. After payment, tickets are imported into our system. The buyer can now personalize and manage all purchased tickets. If you do not have your own shop, you also could sell tickets via the FanSafe Ticketshop solution.
Manage your sales & visitors
Every organizer gets access to their individual admin panel. Statistical analysis of your sales, allow you to keep the overview. To comply to the COVID-19 regulations, all necessary lists are provided as downloadable files.
Benefit from faster entry controls and increased security
You benefit in many ways.
Event tickets are safe from black market dealers. This protects your customers and yourself.
Admission controls can be carried out much faster than with other types of personalized tickets.
With our system you significantly increase the security at the event location.
Four easy steps to start it up
Tickets can be purchased at the Fansafe Ticketshop or at any co-operating online ticket seller. After payment the tickets are pushed to the FanSafe cloud waiting for personalization.
Every user creates a 100% free FanSafe user account. You will have access to all features, as for example the ticket marketplace, ticket re-personalization and Linked accounts.
Personalize Ticket with ID Check
For the first purchased ticket, an ID verification needs to be performed.  This is a one-time action only and totally free and it will ensure maximum security for future ticket purchases.
FanSafe entrance control solution ensures 100% checks of personalized tickets. Organizers exactly know who's attending their event. Visitors experience maximum comfort at the event location as there's no ID Document required.
Automated ticket personalization

Manage all your tickets in one place

Easy ticket re-personalization*

Sell & buy tickets from marketplace

No more overpriced tickets

Protection against black market dealers

Automated payout for sold tickets

No ID documents required at venue

Independence from the ticket buyer
Standardized interface for ticket import

Integration of your ticketshop

Secure & fast Check-in process

Curbing ticket black market

COVID-19 compliant attendee lists

Free scanning app for Android
Early Bird
For Organizers
Standardized interface for ticket import

Integration of your ticketshop

Secure & fast Check-in process

Curbing ticket black market

COVID-19 compliant attendee lists

Free scanning app for Android
FanSafe Personalization vs Conventional Personalization
| | FanSafe Ticket Personalization | Conventional Buyer Personalization | Conventional Attendee Personalization |
| --- | --- | --- | --- |
| | | | |
| ATTENDEE'S NAME ON TICKET | | | |
| EASY & CHEAP RE-PERSONALIZATION | | | |
| NO ID DOCUMENT REQUIRED AT EVENT | | | |
| ATTENDEE NOT DEPENDENT ON BUYER'S PRESENCE | | | |
| | | | |
| SAFE FROM BLACK MARKET DEALERS | | | |
| ORIGINAL PRICES (or lower) ON SECONDARY MARKET | | | |
| | | | |
| MANAGE ALL TICKETS AT ONE PLACE | | | |